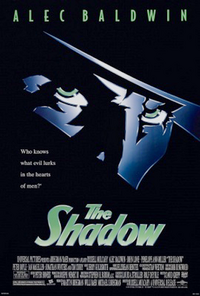 This is The Shadow Movies disambiguation page.
Since his creation in 1930, The Shadow has not only become the subject of his own radio drama, pulp magazine and various comic books, but he has also starred in several movies, including a 15-episode movie serial, a documentary and even an unsold TV pilot.
Rumor has it that there's pre-production work being done on a brand new Shadow movie... But only The Shadow Knows!
This page serves to clarify the different movies which have featured The Shadow.
The Shadow Movies, Serials & Documentaries
Edit
Ad blocker interference detected!
Wikia is a free-to-use site that makes money from advertising. We have a modified experience for viewers using ad blockers

Wikia is not accessible if you've made further modifications. Remove the custom ad blocker rule(s) and the page will load as expected.